Automatic Coreless Toilet Paper Roll Rewinding Machine
Model:XY-TQ-B
Size:1200~2800mm
Automatic Coreless Toilet Paper Roll Making Machine
one mchine can process both core and coreless toilet paper
Description of the equipment:
XY-TQ-1575B this equipment is to perforate and rewind the parent roll raw paper into various sizes of small toilet paper roll according to the requested. The finished product is neat, in good order and with equality tension.
Technical data:
Model

1092B

1575B

2000B

2200B

2400B

2600B

2800B

Width of Jumbo roll (mm)

1200

1800

1950

2150

2350

2550

2750

Production speed

180-220m /minute

Power of equipment

4kw-10kw (380V 50Hz)

Maximum diameter of rewinding

80-120 mm (adjustable)

Air pneumatic system(air compressor)

3 Pa,the minimum pressure 5kg/cm2 pa

(prepared by buyer)

Overall size(mm):

6200X2750X1800 (LxWxH)

Weight

About 4.2T

Chosen items (Should be ordered separately)

Embossment

Single embossing, Double embossing, Edge Embossment

Rewinding unit

Non-core rewinding unit(coreless)

Other special request for machine is welcome
Video Link: http://www.youtube.com/watch?v=KEMwqGJZK1o
http://www.youtube.com/watch?v=J11UD95EJM4
http://www.youtube.com/watch?v=CdKfeNK_wEc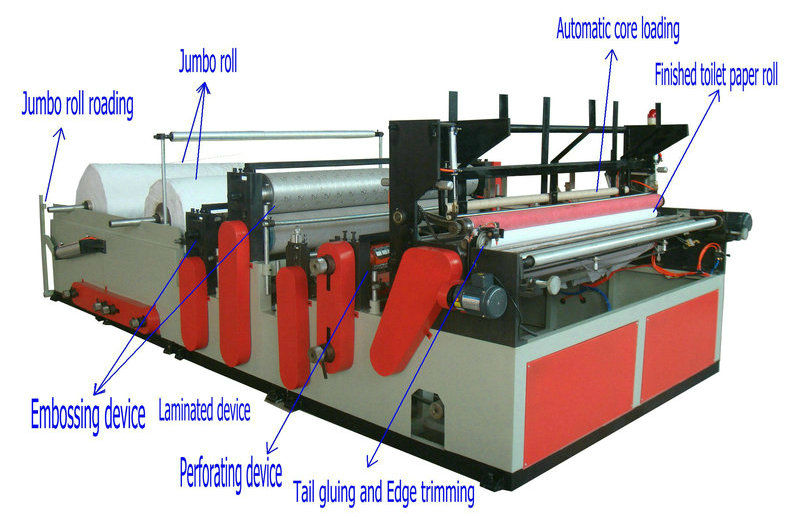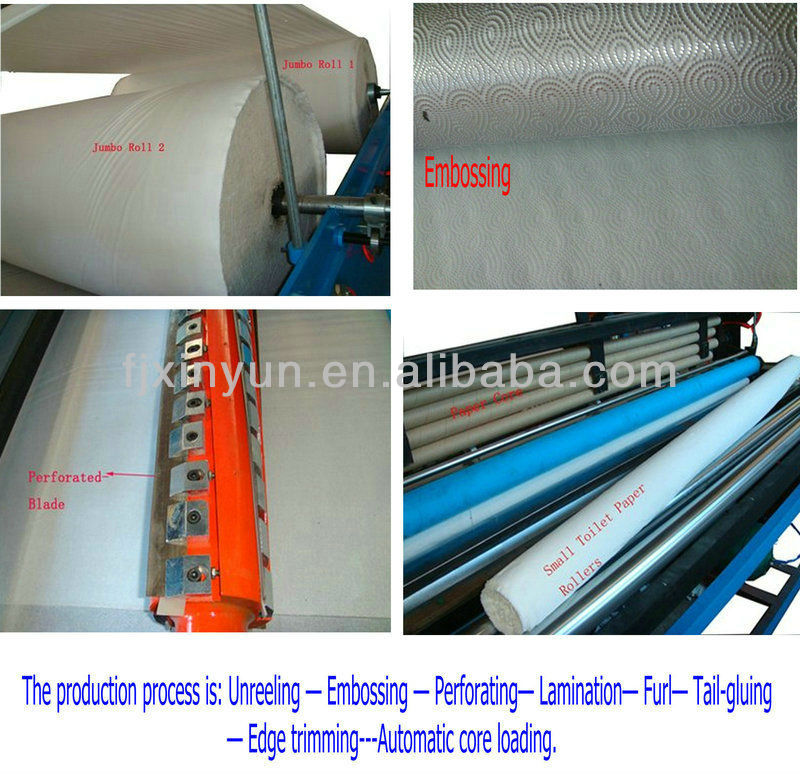 Why needs embossing? (Pattern selected by the customer)
Embossing enhances hand feel and absorbency, meaning fewer tissue paper used per hand dry. Both two-Ply bath tissue rolls are embossed for higher absorbency and comfort.
You may like
Semi-autoamtic and Full-automatic Small Toilet Paper Production Line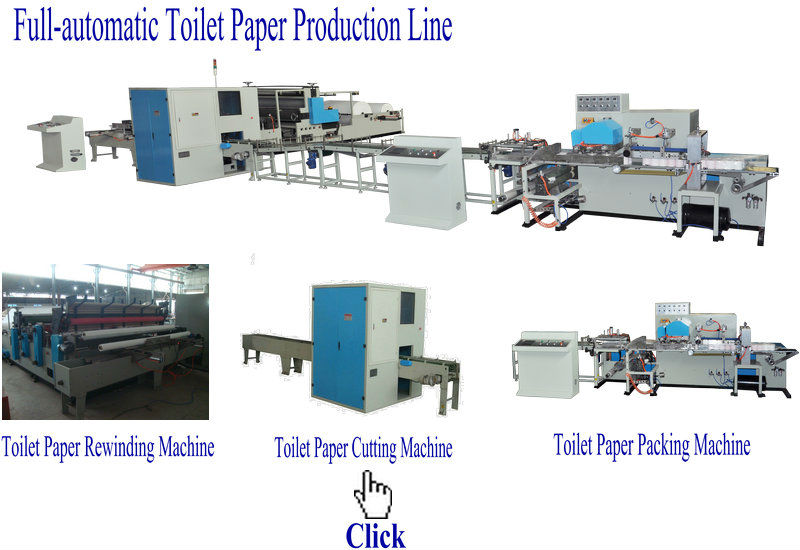 Welcome to click above picture to see the details of relative Tissue Paper Making Machine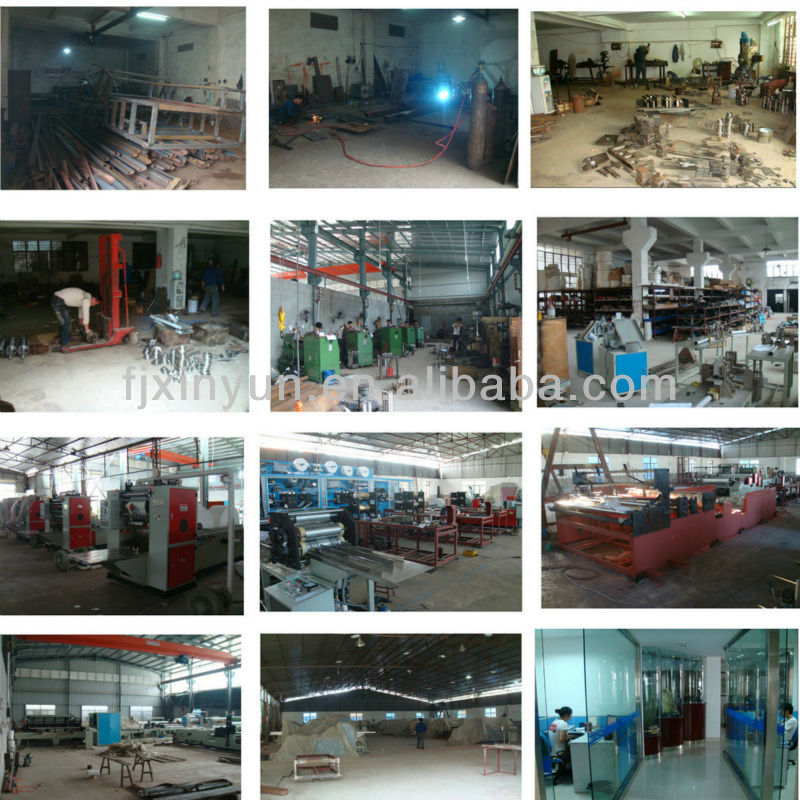 Why buy Machine from Fujian Xinyun Machinery Development Co.,Ltd ?
1. Good quality of machine with reasonable price.
2. Good service: Any question from customer will be reply within 24 hours
For all the machines we sell, we will offer two-years guarantee for free and all life maintenance.
We deliver a DVD of Operation Video with machine,it will help customer to work the machine easy.
After the machines arrive, the sellers shall send technician to install the production line(if need). And the buyer shall pay their round-trip air tickets from China factory to buyer's factory, the charge of visa, food ,transportations and accommodation in buyer's city.
Fujian Xinyun Machinery Development Co.,Ltd is good at Tissue Paper Converting Machinery Manufacturing.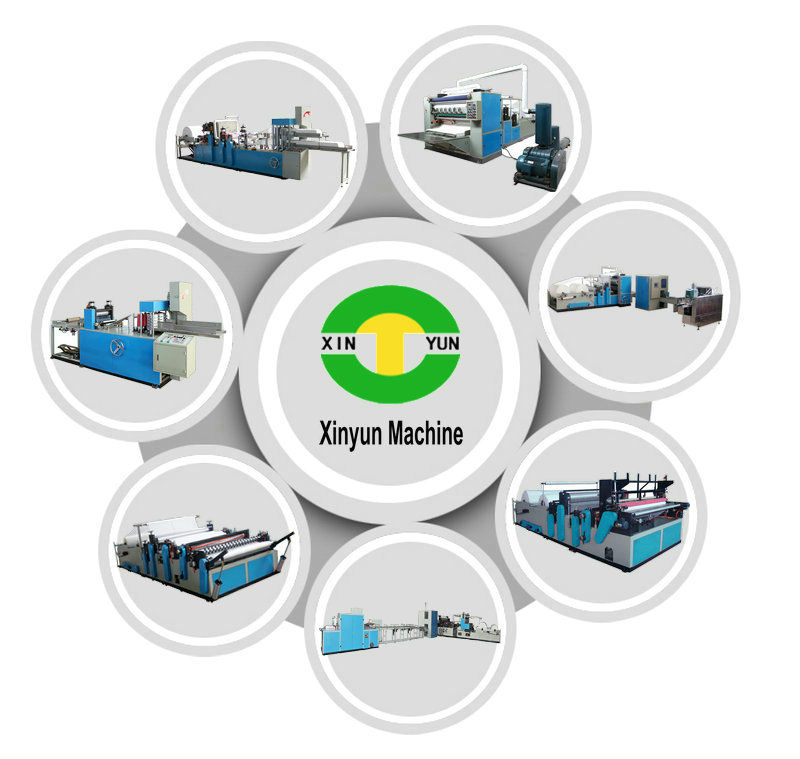 Welcome to contact us to get more details !
We can design the machine according to your request.